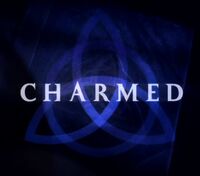 "All is not lost, Prometheus, it never is, as long as you have hope. If you join with me, we can restore what was destroyed and undo what has been done. That way, we can be together forever."
Chosen Chapter 4: Rise of the Titan is the fourth chapter of the Chosen Series.
Plot Description
Edit
Timeline: late 2007
The Chosen face their biggest challenge yet when an ancient Titan is freed from his imprisonment and targets Pandora's Box. Meanwhile, personal issues between the Chosen may prevent them from working together and stopping this threat.
Characters
Edit
Returning Characters
Introducing Characters
Magical Notes
Edit
Spells Used
Edit
Notes and Trivia
Edit
Reading Link
Edit
Link: http://www.fanfiction.net/s/9134440/1/Chosen-Chapter-4-Rise-of-the-