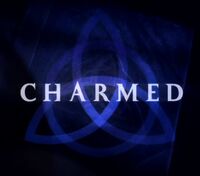 "Of course the Brotherhood is behind this. Haven't we vanquished enough of your members already? Or is that the reason we're here?"
Chosen Chapter 5: Witch Wars, Survivor Island is the fifth chapter of the Chosen Series.
Plot Description
Edit
Timeline: early 2008
The Chosen awaken to find themselves marooned on a tropical island with no memory of how they got there. While seperated and with demonic forces hunting them down for sport, they must fight for their survival in a brutal comeback of "Witch Wars".
Characters
Edit
Returning Characters
Introducing Characters
Magical Notes
Edit
Spells Used
Edit
Notes and Trivia
Edit
The title is a reference to the return of the demonic game show "Witch Wars", as well as a play on the reality show "Survivor".
The story takes inspiration and contains references to "Lost" and "The Hunger Games".
Romantic relationships develop in this story in unexpected ways.
The Chosen use a spell to tap into their collective power for the second time.
Reading Link
Edit
Link: http://www.fanfiction.net/s/9432357/1/Chosen-Chapter-5-Witch-Wars-Survivor-Island